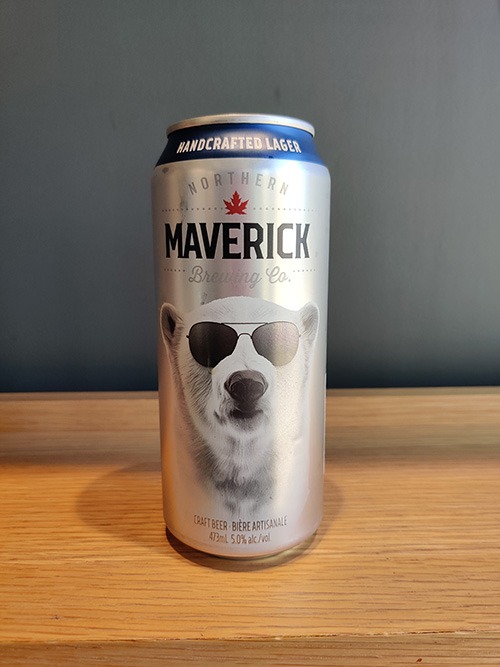 Handcrafted Lager
ABV: 5%              Style: Vienna Lager              IBUs: 14
Vienna inspired lager, brewed with Vienna & German specialty malts. Aromas of toasted cereal grains lead into flavours of bread and light caramel. A soft, rounding mouthfeel that finishes quick and clean.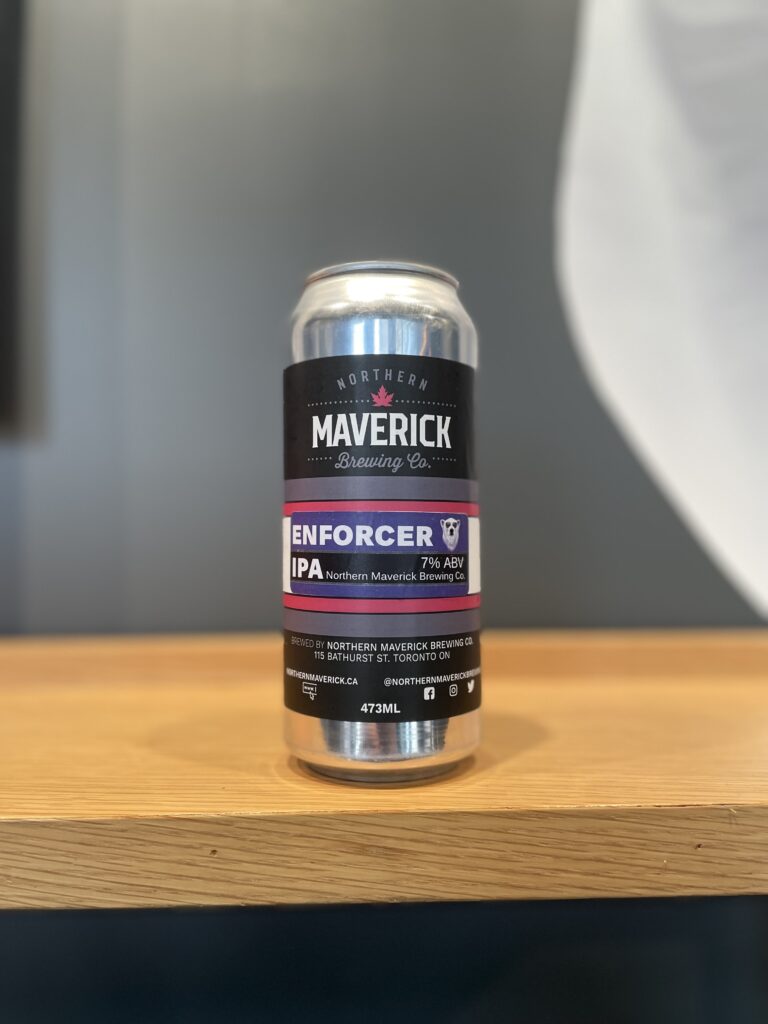 Enforcer IPA
ABV: 7%               Style: India Pale Ale                IBU: 50
Anyone who thinks they do not like an IPA will change their mind after tasting the Enforcer. This is a juicy, dry-hopped, fruity IPA that has tons of aroma and hop flavour without that "slap you in the face" bitterness. Citrusy with notes of tropical fruit, this beer is delightfully easy drinking for an IPA – the IPA for summer!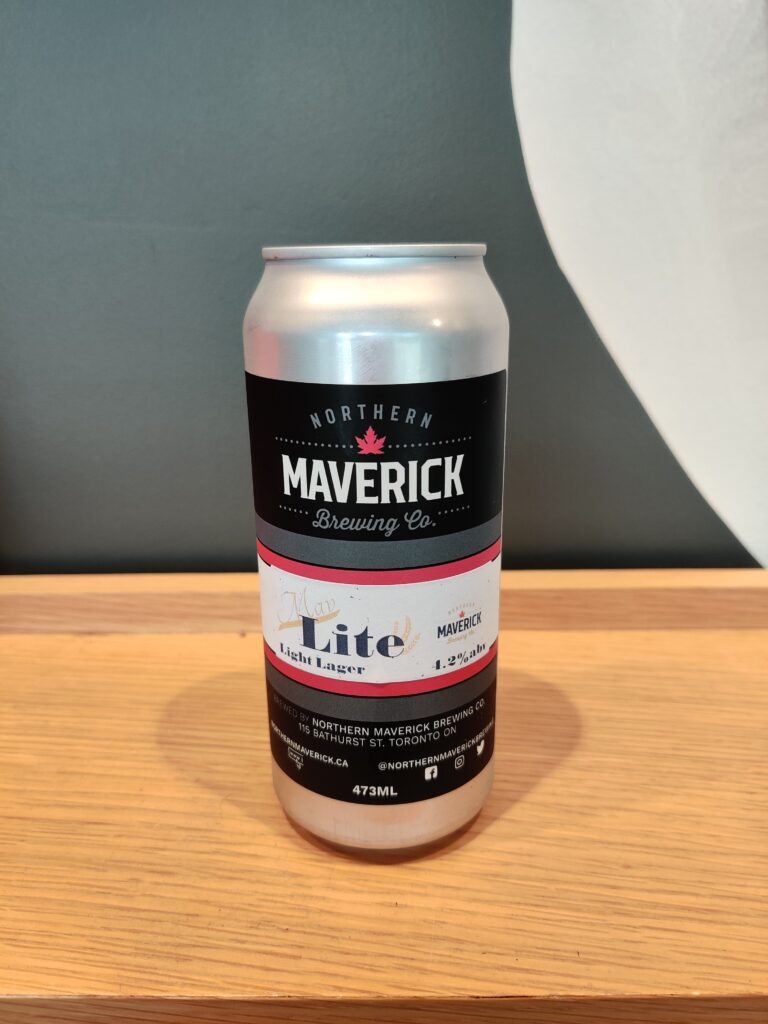 Mav Lite
ABV: 4.2%              Style: Light Lager              IBUs: 10
     Mav Lite is Northern Mavericks answer to "What If a craft brewery made a light lager?"  Designed to be easy drinking and appeal to a wide variety of beer drinkers, Mav Lite is  the perfect every day beer.  Light hop aromas are followed by flavours of cereal grains and a touch of honey. A crisp  and clean finish is accompanied by a mild bitterness. Refreshing!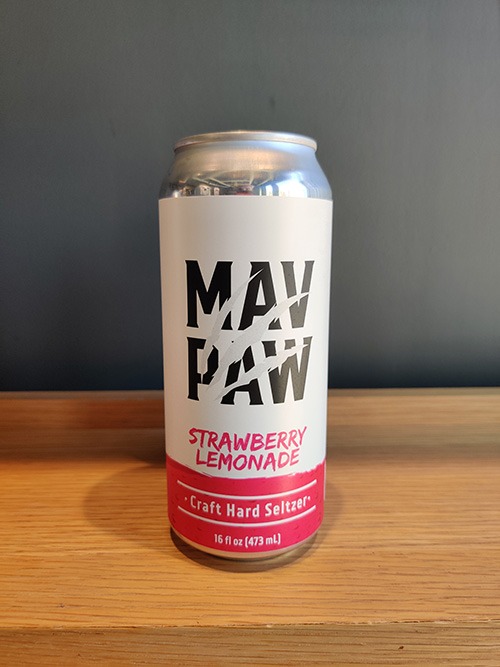 Mav Paw (Strawberry Lemonade)
ABV: 5%              Style: Hard Seltzer              IBUs: N/A
  Mav Paw, our hard seltzer is made with premium ingredients and no artificial flavourings or colours.  Perfectly clear with a white head that fades and a subtle pink hue.  Crisp and clean, with a light hint of strawberry and lemon.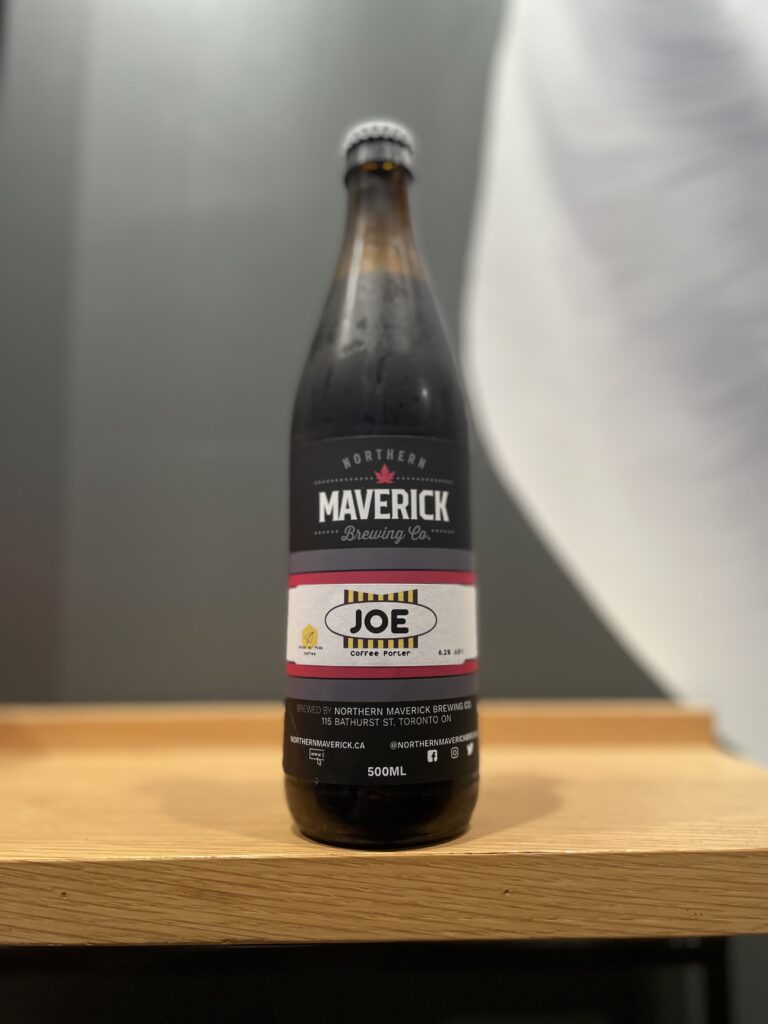 Joe
            ABV: 6.2%              Style: Coffee Porter           IBUs: 40
This porter was brewed with a mixture of specialty malts and a hefty dose of oats for body. During the final 48 hours of conditioning we added a huge dose of  Pilot Coffee's Heritage Blend. The addition of the coffee beans adds a nice roasty aroma, as well as imparting notes of Caramel, Toffee, and a touch of nuttiness. The resulting beer is slightly sweet, medium bodied, and full of coffee flavour that's reminiscent of a cold brew or iced coffee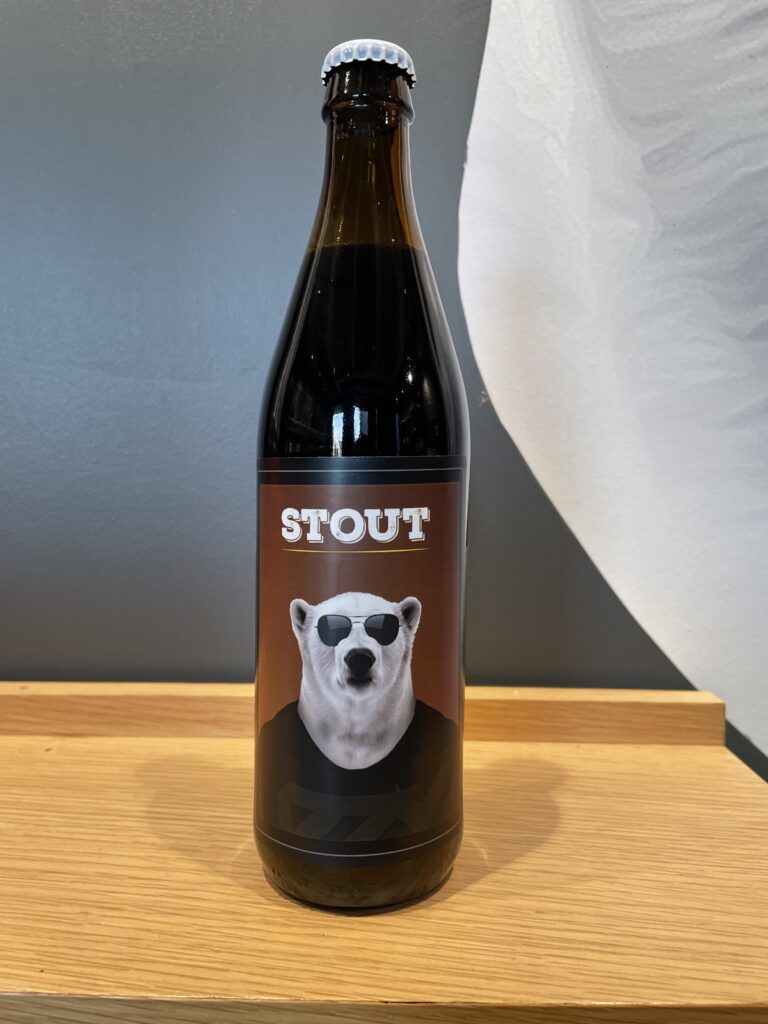 Stout
            ABV: 4.8%              Style: Oatmeal Stout            IBUs: 15
A full bodied Oatmeal stout. Brewed with oats comprising 40% of the grist, this stout is smooth and easy going with notes of Chocolate, Coffee, and Roasted barley.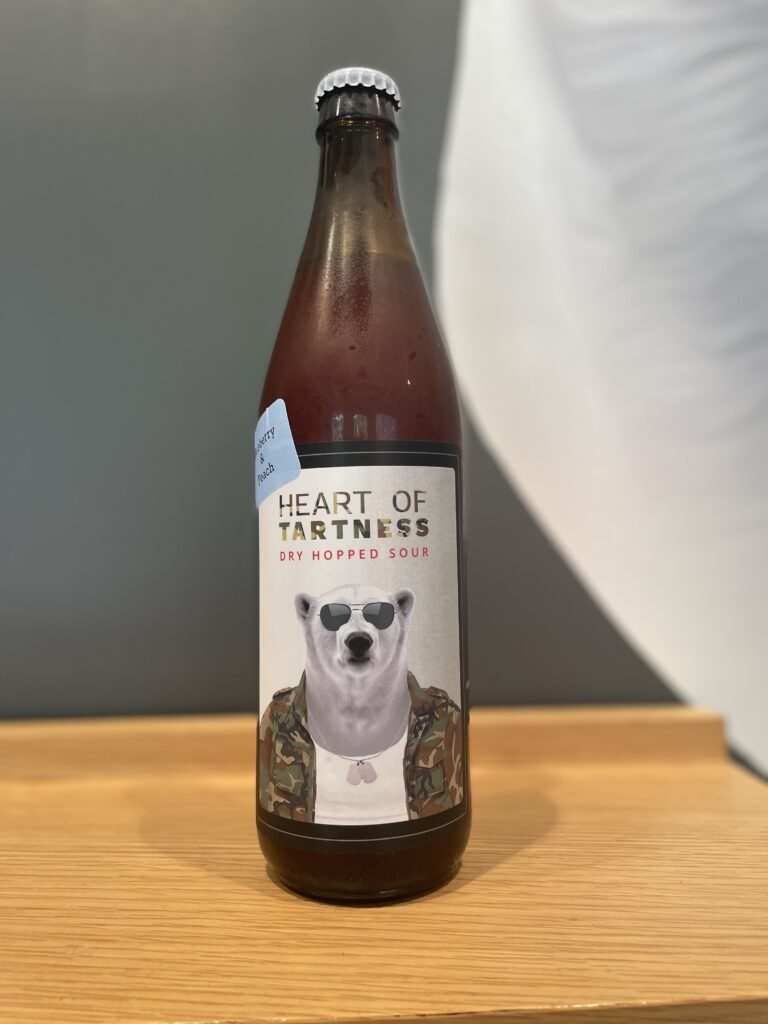 Heart of Tartness 
            ABV: 5.2%              Style: Dry Hopped Sour w/Fruit        IBUs: 10
A refreshing sour beer, dry hopped with aromatic citrus and fruit forward hops. Pale straw in colour with aromas of Citrus Peel, Lime, Tropical Fruit, and Candied Orange. Oats are added to elevate the body and balance the tartness. Finishes clean and dry on the palate. This batch was hopped with aromatic hop verities Eclipse, Bru-1, and Galaxy for flavours of Sour Patch Kids, Lime Juice, Raw Mango, and Pineapple.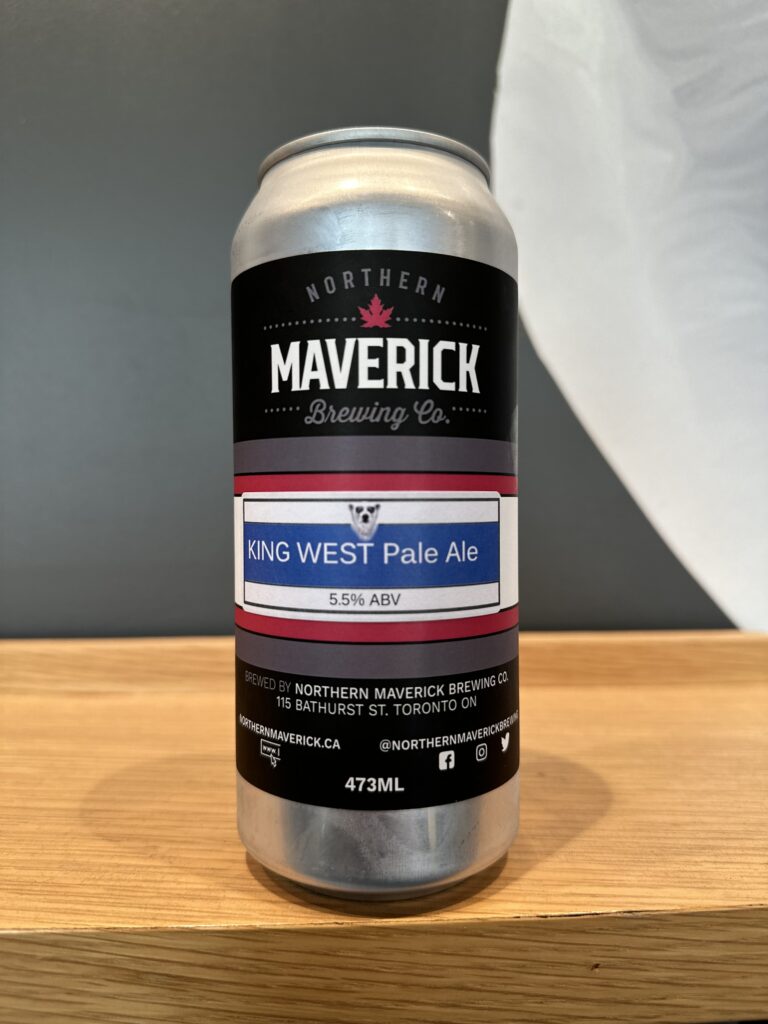 King West Pale Ale
ABV: 5.5%              Style: American Pale Ale           IBUs: 30
An American Pale Ale brewed to showcase what we love most about hoppy beer. Highly aromatic with a light but present bitterness, light in body, and perfectly balanced on the line between juicy and dry. This beer is full of flavour while remaining light and crisp.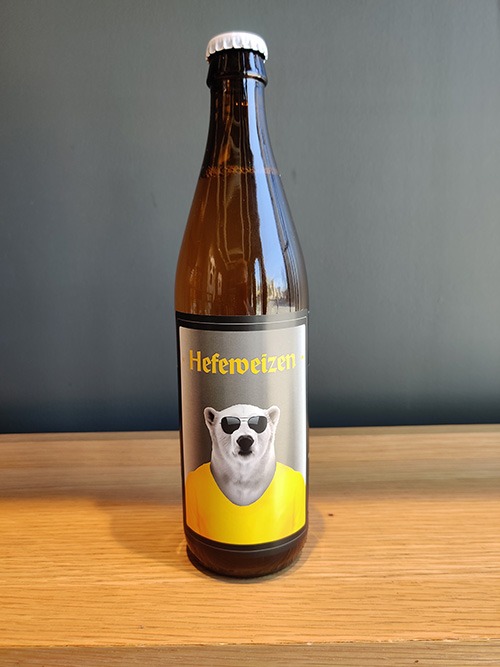 Hefeweizen
ABV:

5%

              Style:

Hefeweizen

       IBUs:

10
A classic Bavarian Hefewiezen. Pale gold in colour with a respectable haze, pours a thick white lasting head. The aroma is dominated by a balance of banana ester and clove, with apple, lemon, and pear undertones. The wheat malt provides a full but smooth mouthfeel that finishes with a hint of balancing bittering hop.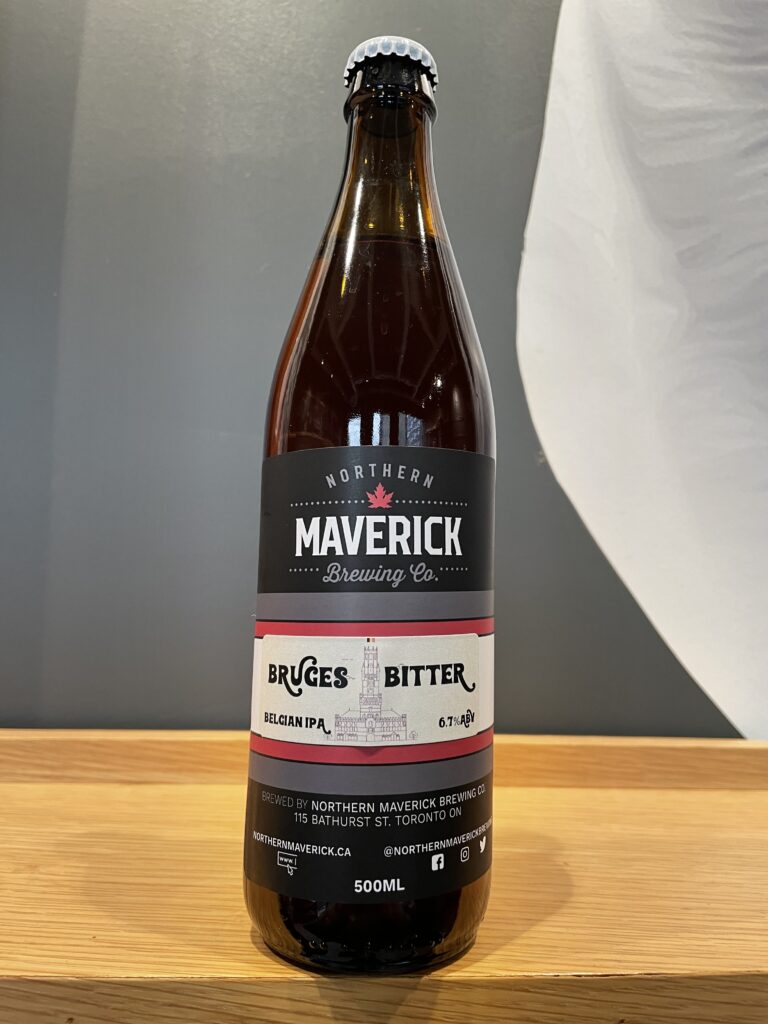 Bruges Bitter
ABV: 6.7%              Style: Belgian IPA        IBUs: 55
An American IPA brewed with an expressive Belgian Ale Yeast. Notes of clove, banana, and Melon with soft spicy/floral notes. Crisp, with a firm bitterness.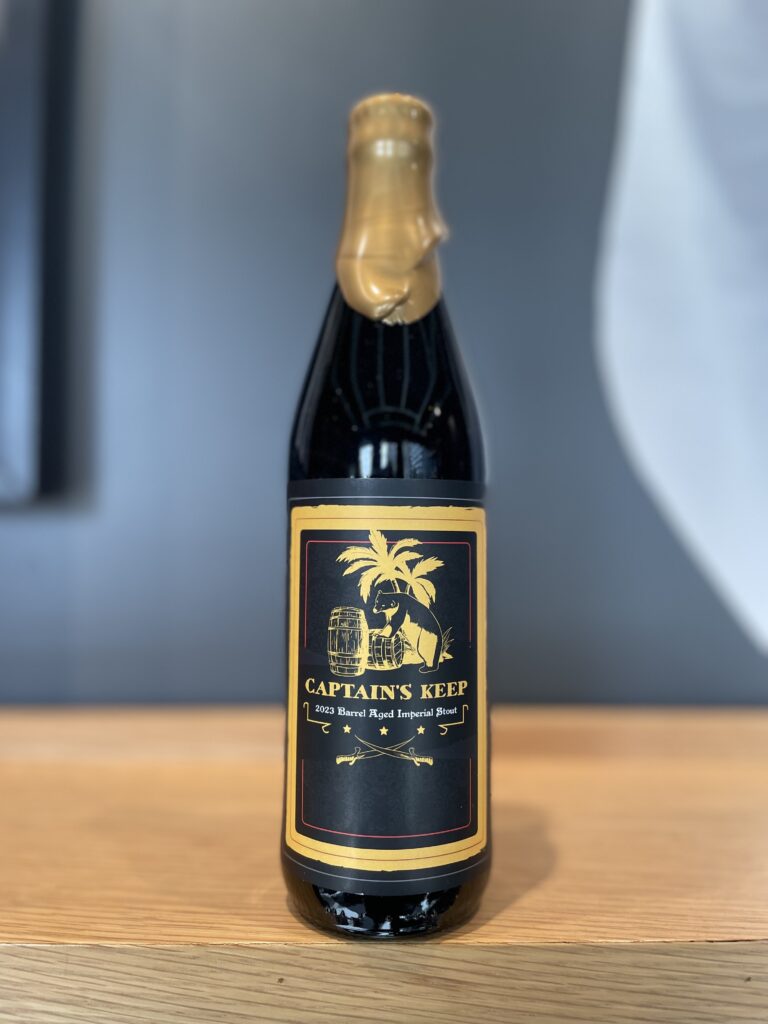 Captain's Keep
ABV: 9%       Style: Bourbon Barrel Aged Imperial Stout        IBUs: 25
A big, bold Barrel Aged Imperial Stout. This beer was aged for a full year in Buffalo Trace bourbon barrels. Notes of Chocolate, Caramel, Coffee, Vanilla, Oak, Raisin, and Roasted Marshmallow are prominent. Smooth and full bodied, with medium carbonation. This beer is delicious, complex, and a truly decadent experience.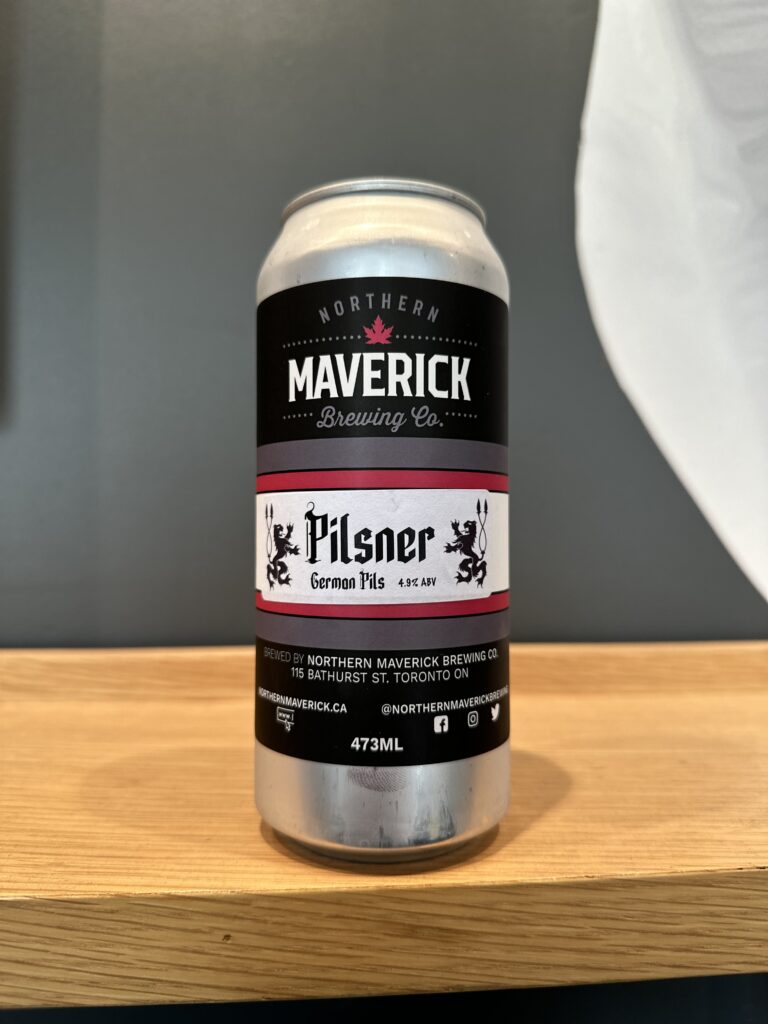 Pilsner
ABV: 4.9%       Style: German-Style Pils   IBUs: 35
A classic German Style Pilsner. Our Pilsner was built on a base of 100% German malt. German Nobel hops (Tettnanger, Mittelfruh, Magnum) contribute a combination of Floral, Spicy, and Citrusy aromas and flavours to the beer. The balance of this beer is definitely towards the Hops  but the malt provides good balance and notes of Crackers, and Biscuits. Medium hop bitterness dominates the palate and lingers into the aftertaste.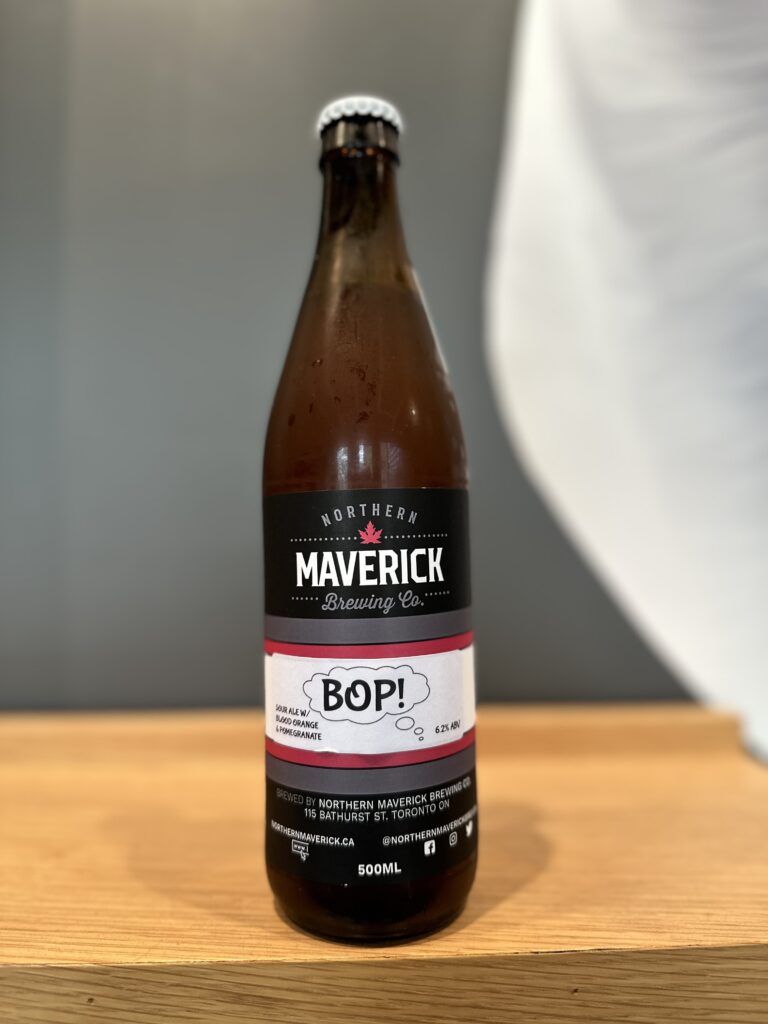 BOP!
ABV: 6.2% Style: Fruited Sour IBUs: 5
A bold sour ale conditioned on real Blood Orange and Pomegranate! Expect big citrus, sour candy, and subtle pomegranate notes. This beer is crisp, tart, and highly refreshing.